A Brazos River Wedding and Event Venue near Cleburne, Texas.
Looking for Cleburne TX wedding venues or the perfect location for a party or reunion? Look no further than Brazos River Hideout. The Lodge and property create a wonderful backdrop for everything from bridal & baby showers, and family reunions, to casual beach-side weddings for up to 50 guests. The Lodge sleeps 15, the Cabin sleeps 4, and there's also room for more in the campground! Your friends and family will be captivated by the special spot on the Brazos River.
We've partnered with a local decorator and florist, and can also point you in the right direction for activities, catering, music and other vendors to make your event just what you imagined. Give us a call to discuss your needs, availability and pricing.
The Lodge and Gathering Spaces for your Next Event: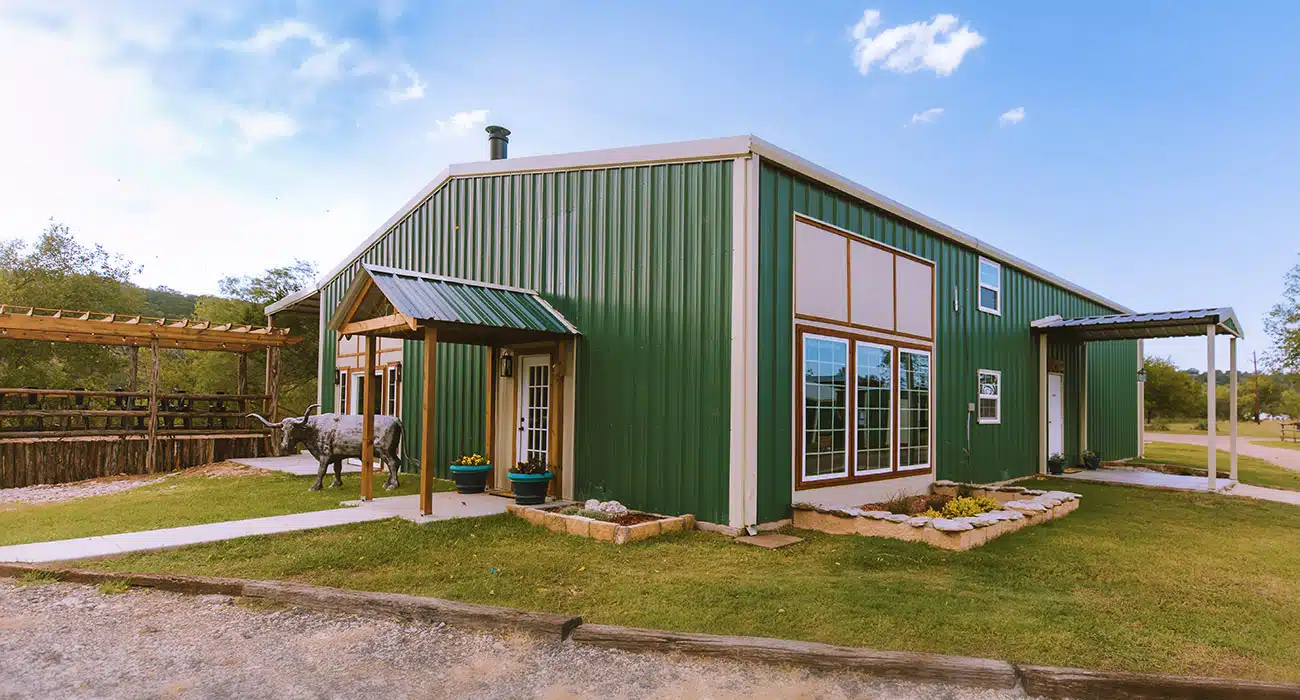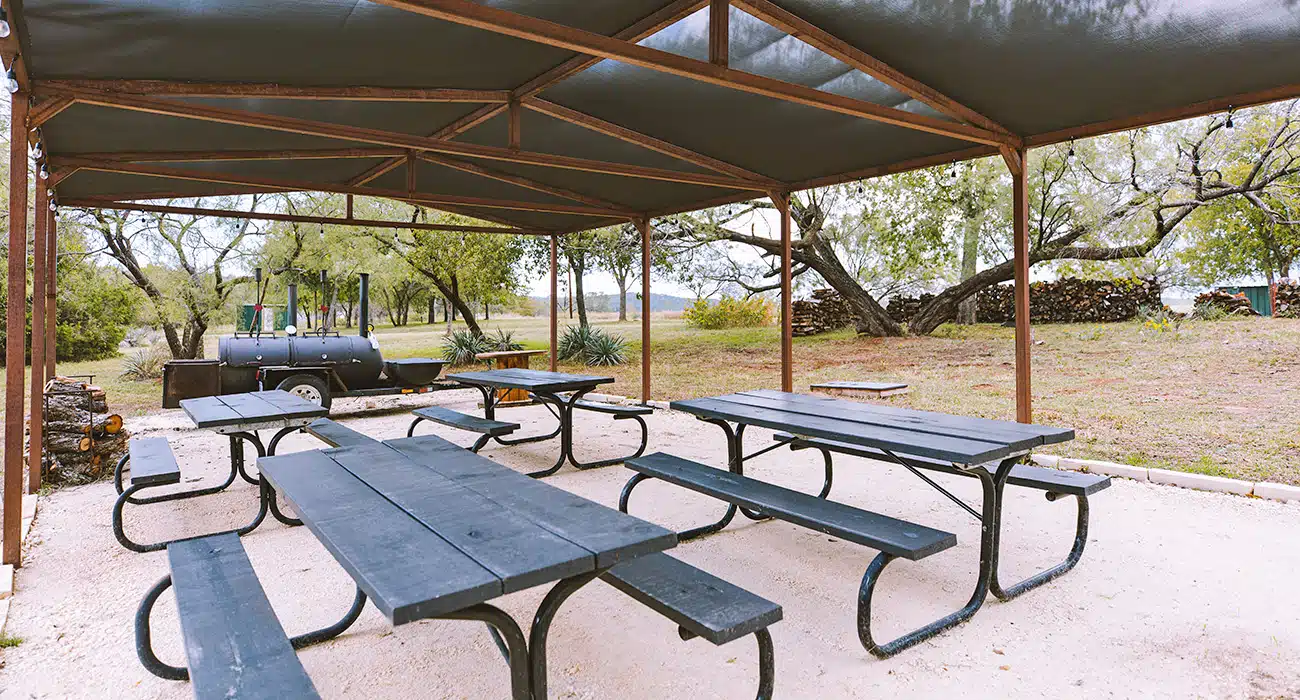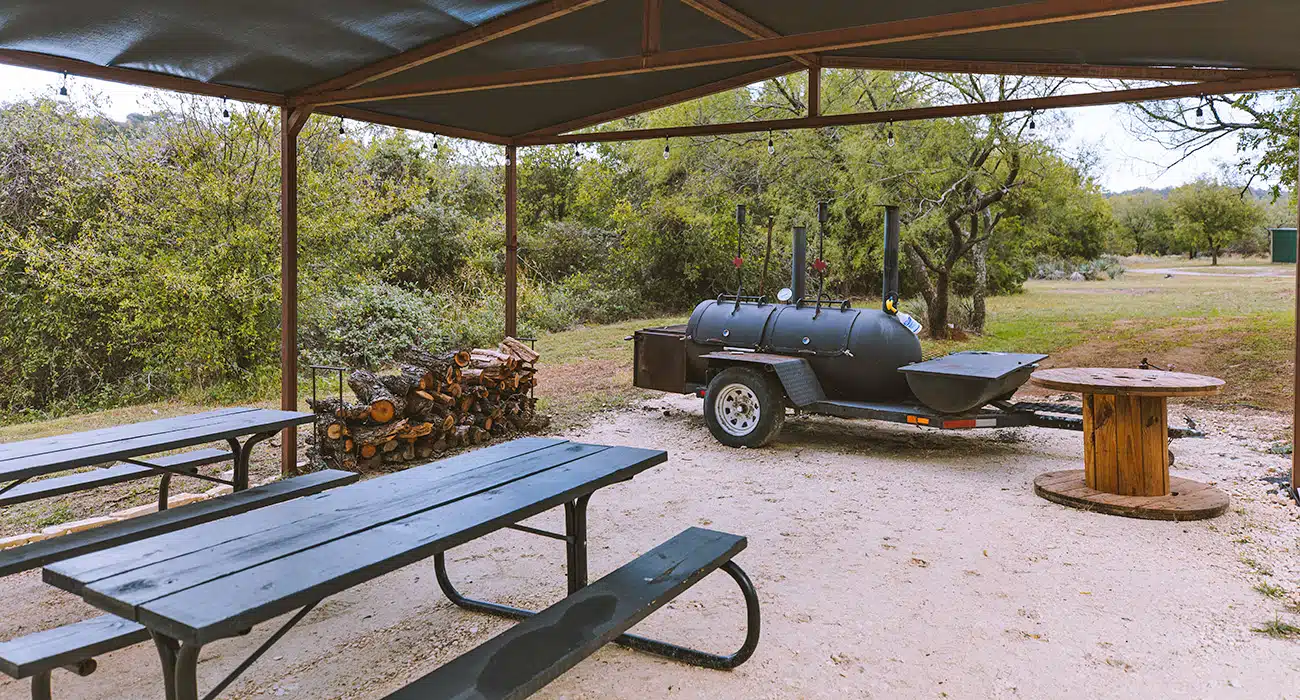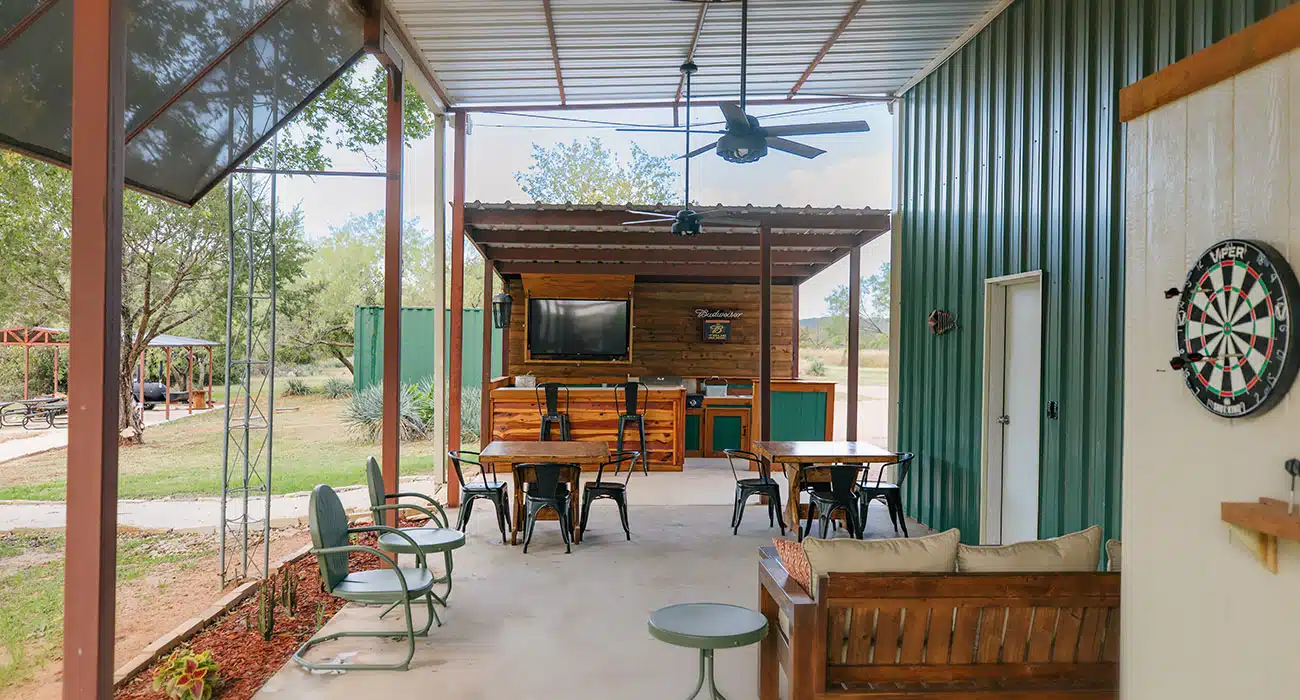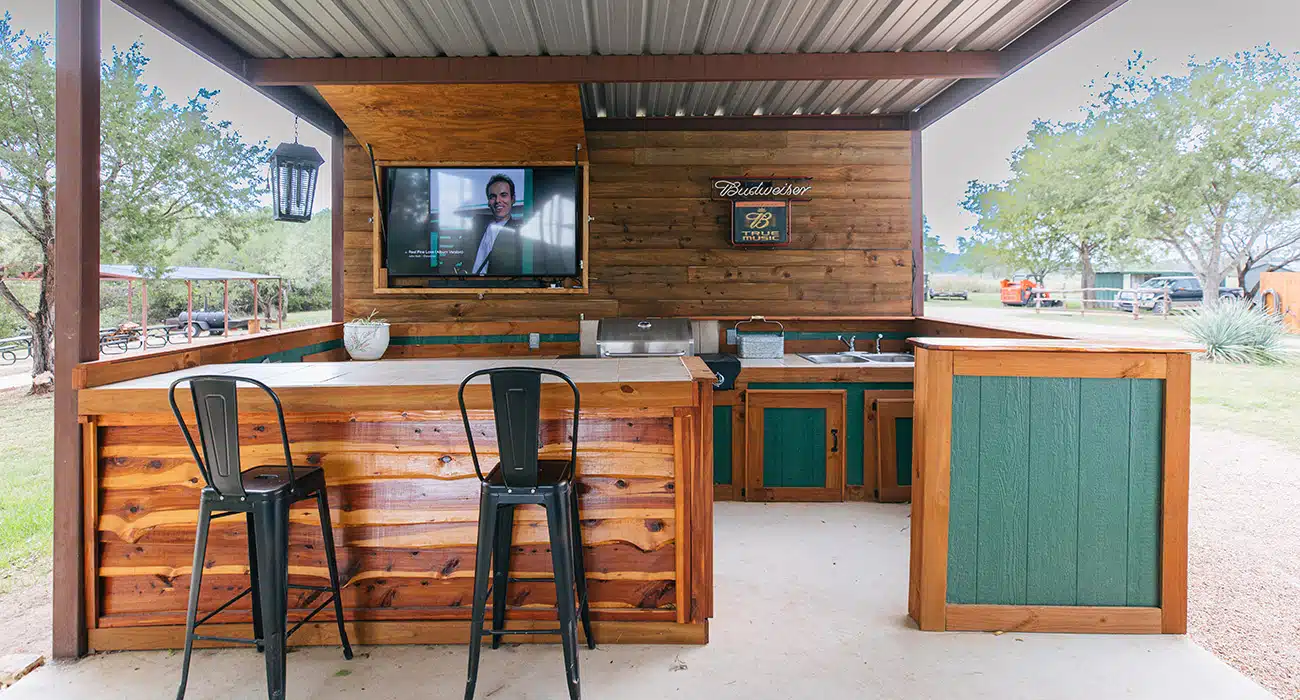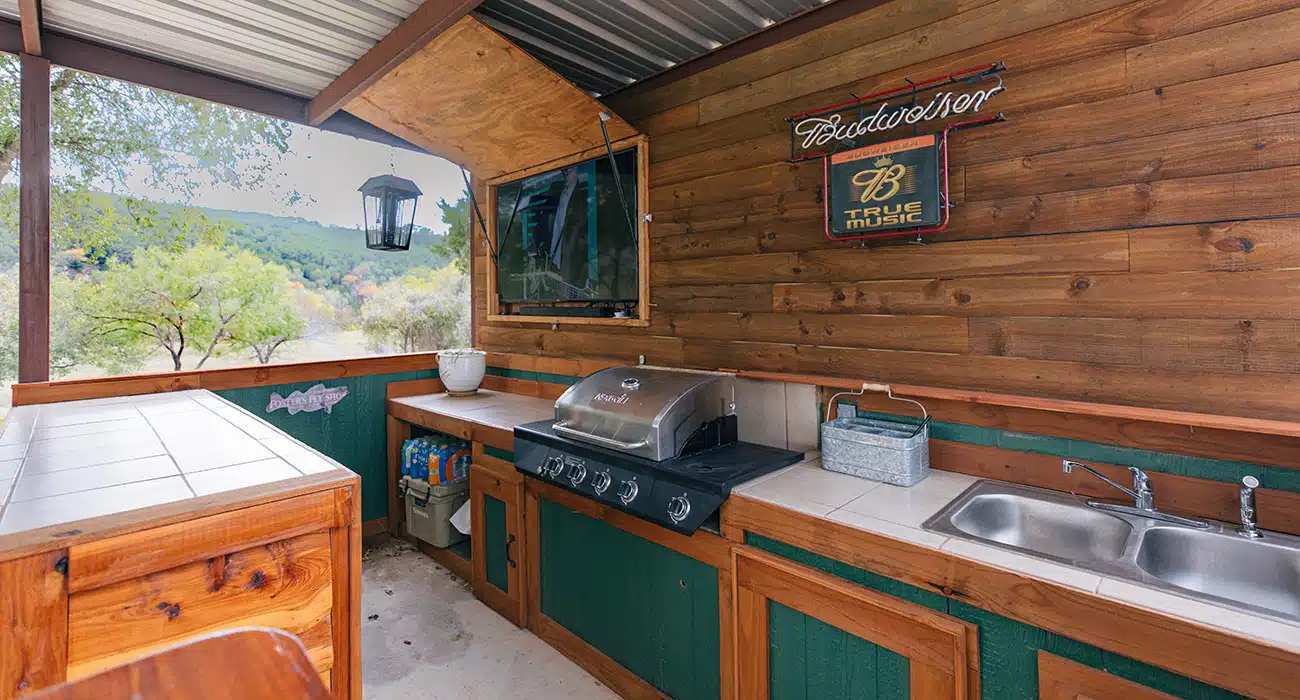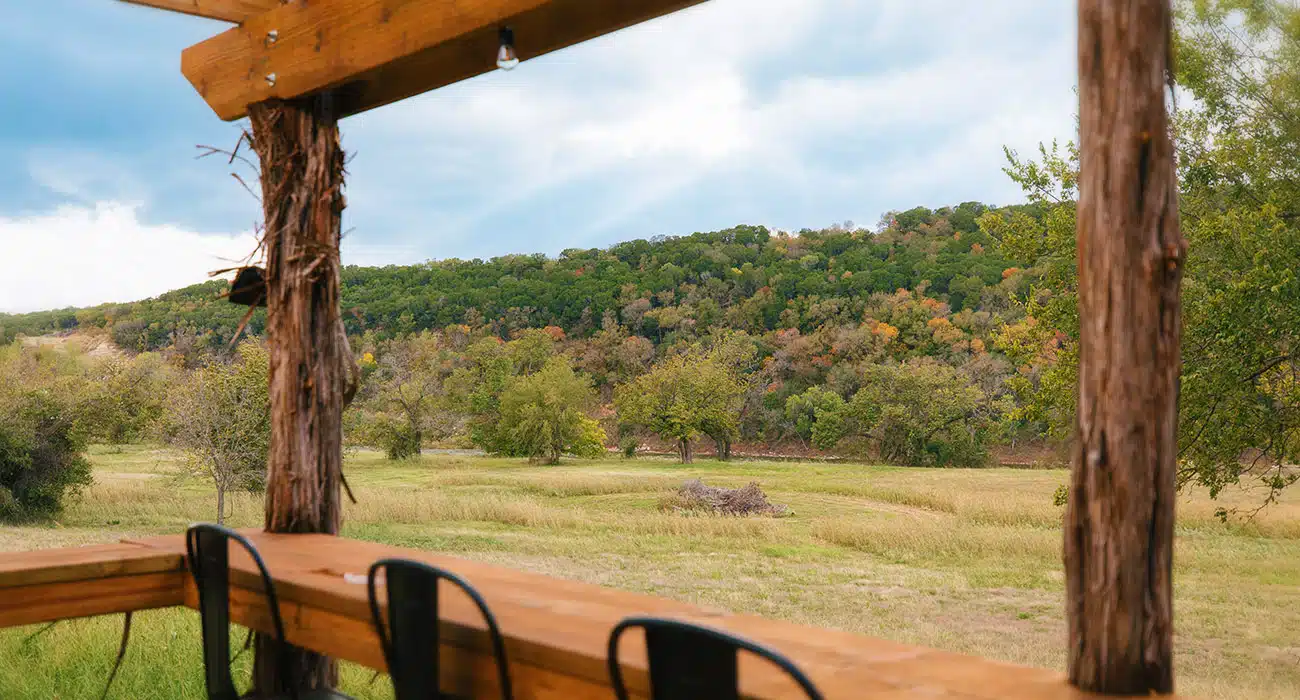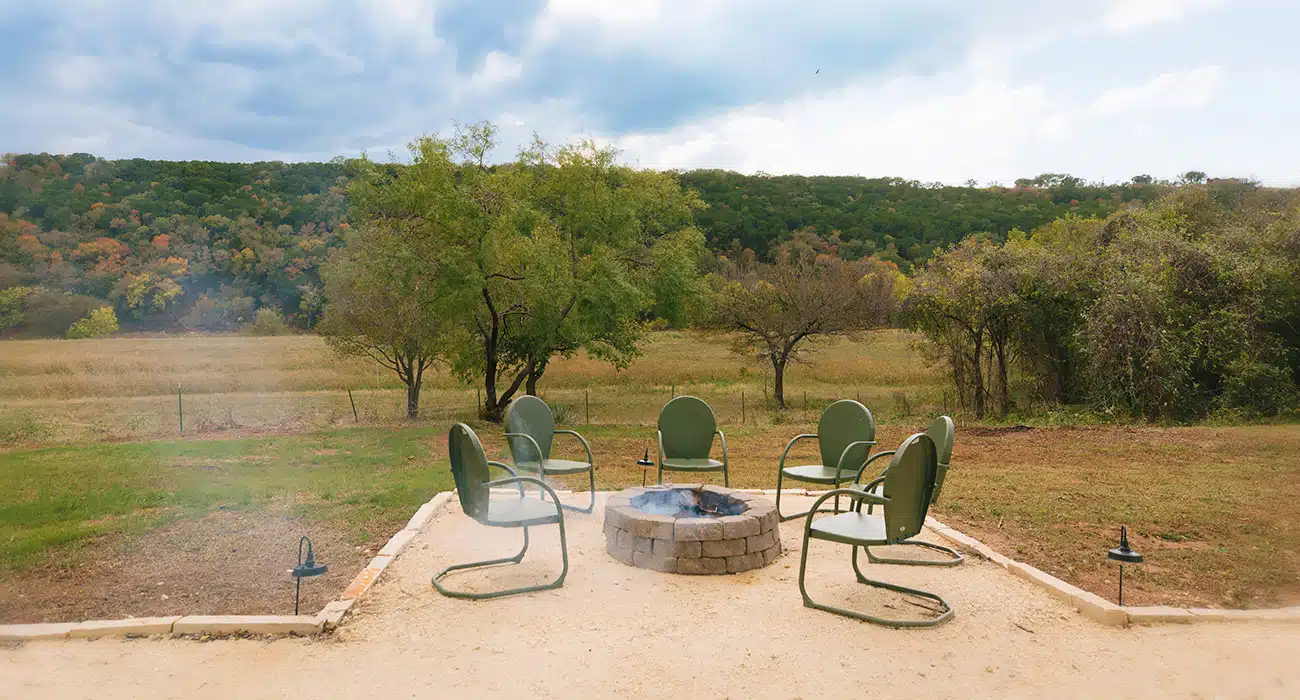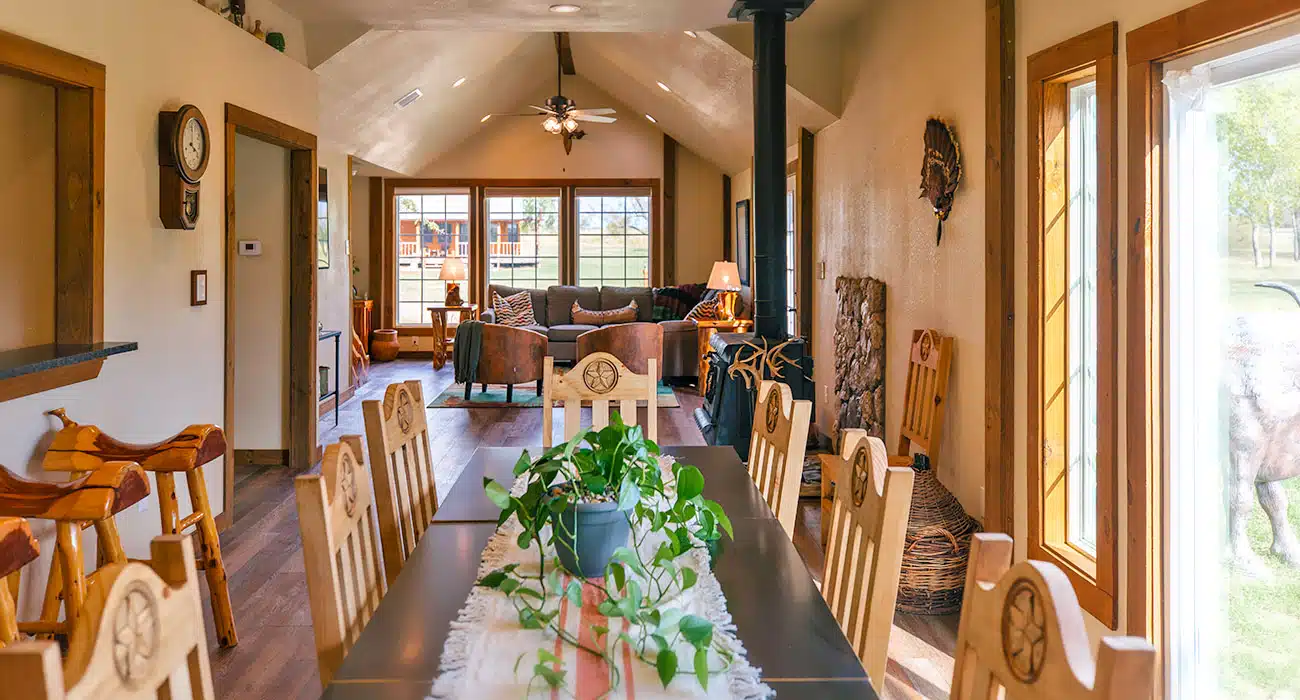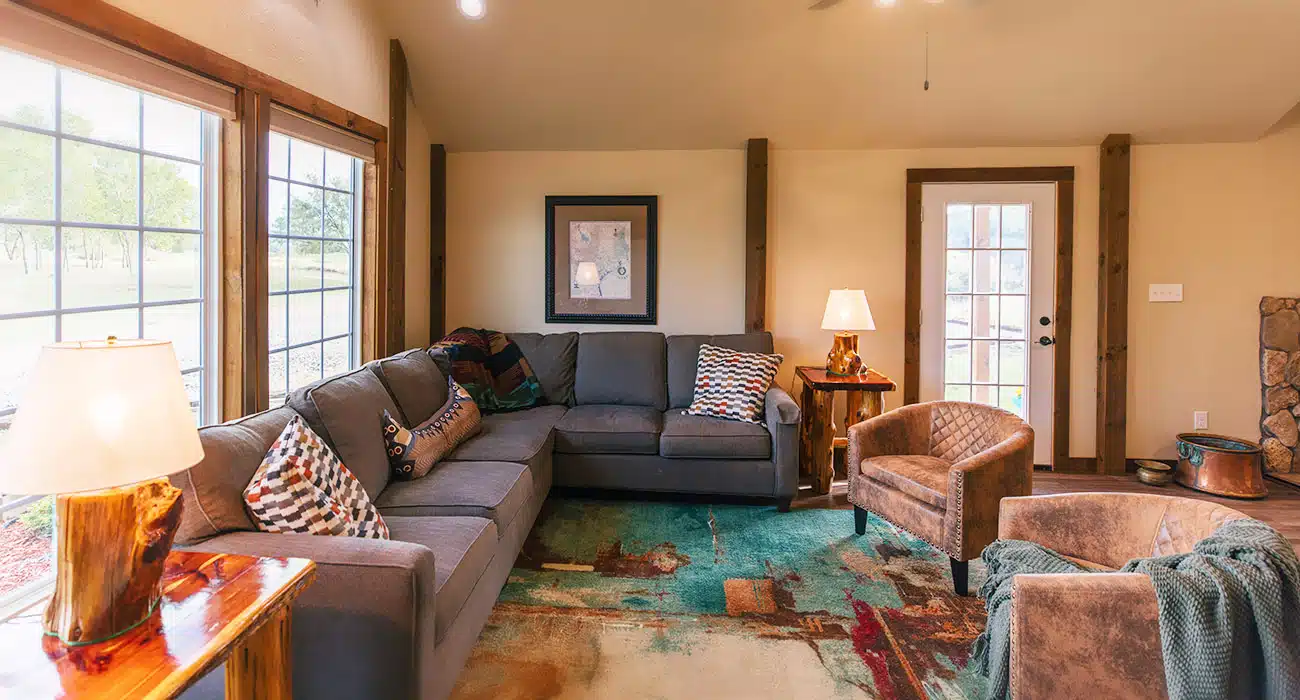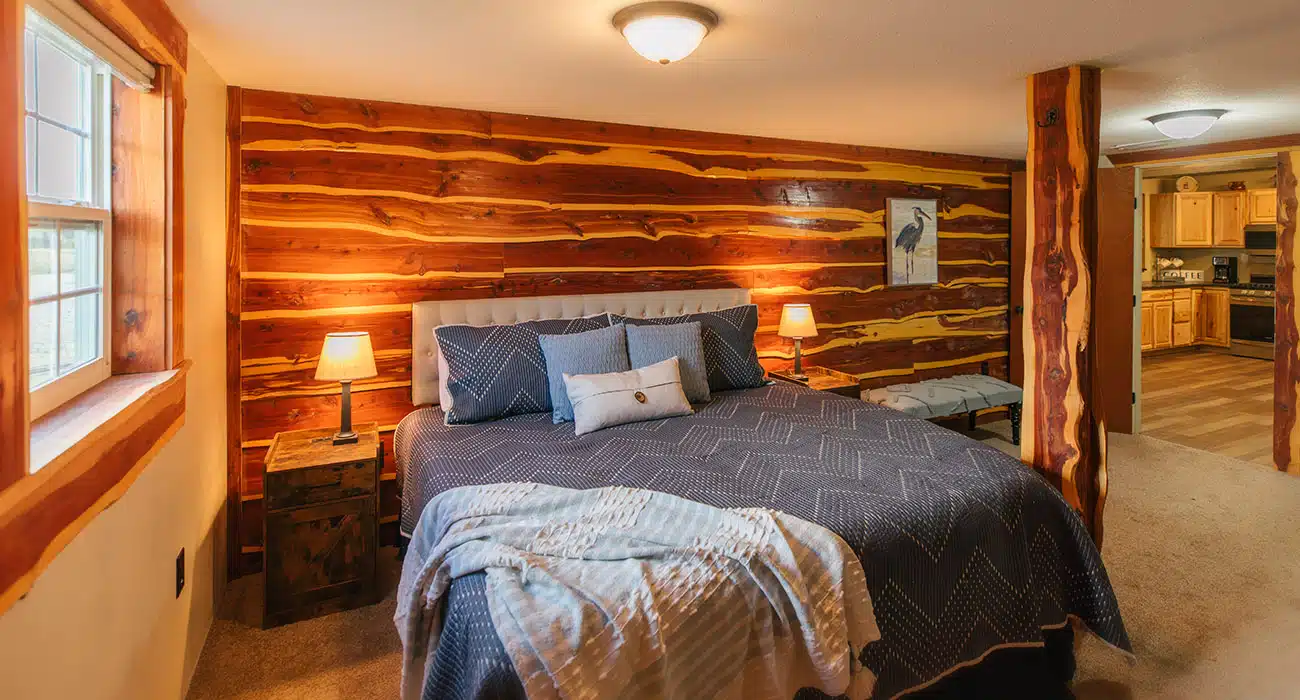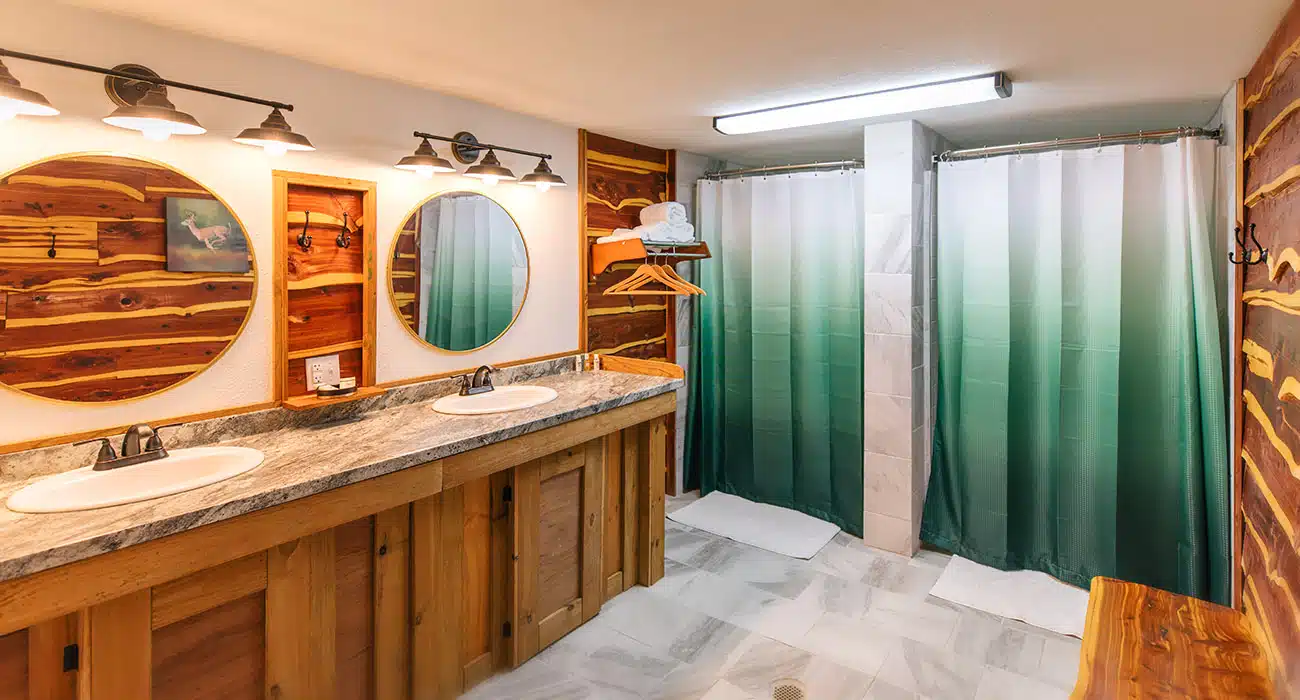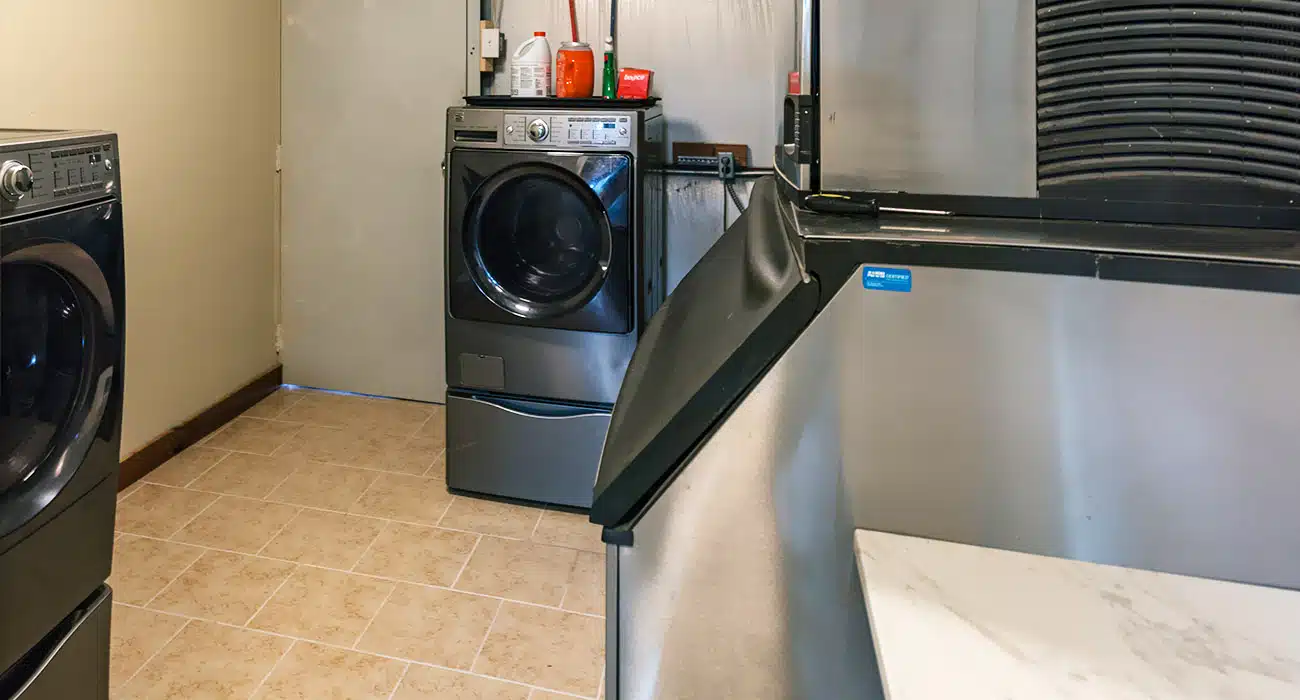 The Lodge
Pergola, Outdoor Kitchen, Biergarten
This unique 2 story 3,500 square foot lodge is the perfect getaway for large gatherings. Outdoor event spaces include seating for 50 people, an outdoor kitchen with refrigerator, gas grill, hot water, commercial ice machine, fire pit, Biergarten, picnic tables, dart boards, horse shoe/washers pit, 250 gallon smoker and an outdoor 65" TV. The pergola features an L shaped bar, bar tables, seating for 10 and fantastic Brazos River views. There's also plenty of parking onsite.
Choose an 8 hour lodge rental for your event that includes access to the great room, downstairs master, 1 family bathroom, and use of the pergola, outdoor kitchen, Biergarten, and shared access to entire 15 acres: river beach, river pavilion and grassy area in front of lodge. OR enjoy use of the entire 5 bedroom, 3.5 bath lodge for your event by booking the Lodge for a 2 night minimum stay. Sleeps 15 total. For more interior photos and info on the Lodge, visit our Lodge & Cabin page.


---
Event Photo Gallery:
Click images to view them larger.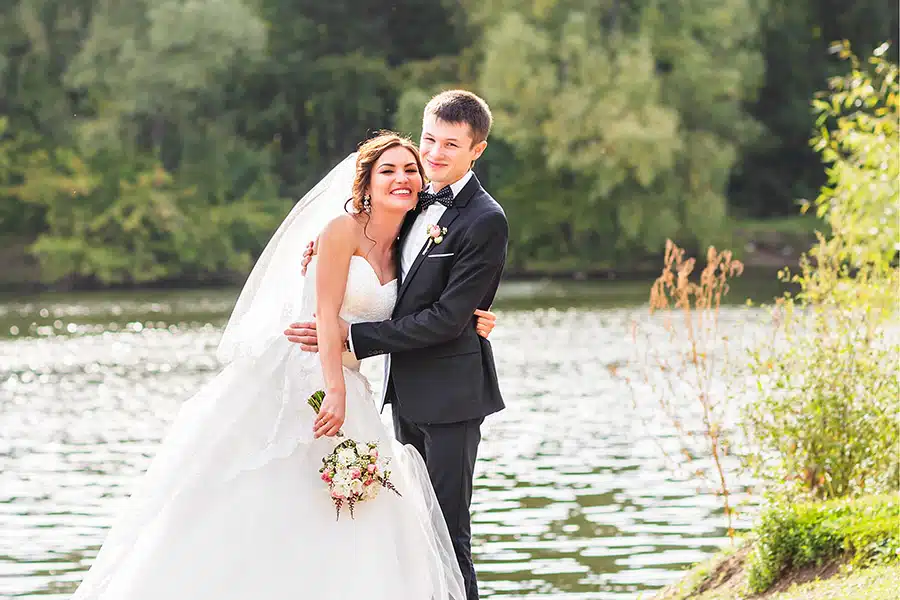 ---
What our guests are saying: "My husband and I took a little weekend getaway here and it far surpassed our expectations!! A peaceful and beautiful property. Bob and Peggy greeted us and set us up with all we needed! Had a great fire pit, electrical outlet, water spout, and picnic table right by us. They were SO friendly, we loved getting to talk with them and get the grand tour of their wonderful property. They have a big event center/family house with a awesome log cabin! Perfect for a family get away. We will absolutely be back and bring family and friends! Already thinking about a family reunion here!"
Additional Event Venue Info:
What's included: Cleaning products, shampoo/conditioner, body soap/gel, towels, sheets, toilet paper, linens, WIFI, fully equipped kitchens, salt, pepper, oil, coffee maker & coffee, BBQ grill, charcoal, BBQ utensils, bikes, kayak.
Pets welcome, smoking allowed outside.
Large events/weddings require permission and extra fee. Please contact us to discus your event needs!
We also have RV spaces to rent if you need more space, please call or email to coordinate.
The Lodge & Cabin share road access with the RV park so there can be some in and out traffic past the vacation rentals.
Security cameras are on property, positioned facing road.
Check-out details: please leave used beds unmade, bag and takeout all trash, place towels on floor in laundry room (we'll do the laundry), leave dishes rinsed inside the sink, sign our guestbook on the wall, and don't forget to leave a review!
---